Our food, which is only made from the best ingredients in Barrie, ON, is good for your pet and good for your wallet.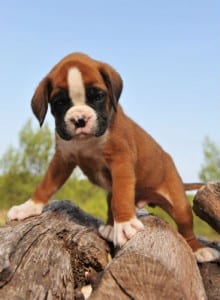 At Animush Raw Pet Food, our pet food is a great way to go if you are interested in feeding your pet a well-balanced, raw diet. Here are some details about our food and how it is made:
All of our food is made from 100% Canadian certified human-grade hormone and antibiotic-free meat.
We offer a variety of protein sources, which include both pure formulas and gourmet blends for all breeds. These come in convenient recyclable plastic tubs.
Grain, filler, and preservative-free.
Once we make our food, it is frozen immediately to ensure that your dog receives the freshest meal.
Our food is loaded with natural protein, fat, vitamins, and minerals essential for your pet's health.
By feeding your pet our food, you will notice that it benefits them in a number of different ways. These include some of the following:
A naturally raw diet is much easier to digest, allowing your dog to absorb all nutrients.
Because there are no added starches or carbohydrates, you will notice much healthier, whiter teeth with no tartar buildup. We also suggest feeding raw meat bones to your pet two to four times a week.
You will notice a much healthier, shinier coat with less shedding.
Grain-free food equals reduced food-related allergies and skin issues.
No more bad breath or doggy odour.
Easier natural weight management.
Questions? Contact us at Animush Raw Pet Food today for more information about the pet food we have to offer in Barrie, Ontario and the surrounding area.